Sykut Maciej
Position:

PhD student
Unit:

Biogeography
Supervisors:

Prof. dr hab. Bogumiła Jędrzejewska ,
dr Magdalena Niedziałkowska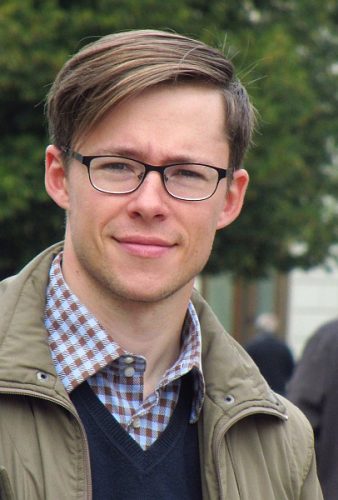 Education and scientific degrees
Msc: 2011, University of Life Sciences in Lublin, Faculty of Biology and Animal Breeding
BSc.: 2010, University of Life Sciences in Lublin, Faculty of Biology and Animal Breeding
Research profile
Research interests of Maciej Sykut are focused on biology of cervids. In his bachelor and master thesis he analyzed reproductive process, body weight gain and condition (on the basis of serum creatinine level) of farm fallow deer (Dama dama). In his PhD project he investigates habitat preferences of red deer (Cervus elaphus) in Late Pleistocene and Holocene in central and eastern Europe. His PhD research is based on analyses of stable isotopes of carbon and nitrogen contained in collagen extracted from contemporary and fossil bones.
International experience
2015 participation in scientific expedition in frame of BIOGEAST project to the Scientific and Practical Center of National Academy of Science of Belarus for Biological Resources - 2 weeks
Research projects
Investigator in the project "Genetic diversity and habitat selectivity of red deer (Cervus elaphus) in Europe and Asia in the Late Pleistocene and Holocene"