Tomasz Borowik
Academic title:

dr hab.
Position:

Adjunct
Unit:

Biogeography — leader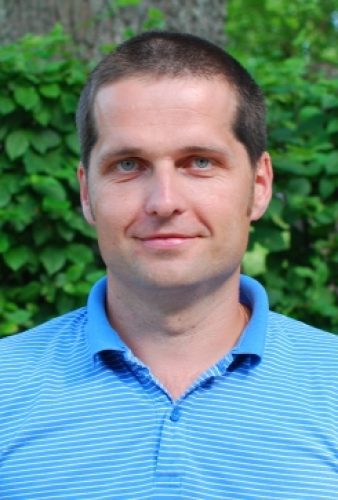 Education and scientific degrees
PhD: 2014, Warsaw University, Faculty of Biology
MSc: 2003, Warsaw University of Life Sciences, Faculty of Forestry
Research profile
The main interest of Tomasz Borowik lies in population ecology and conservation biology of ungulates and large carnivores. He was involved in the national census of wolf and lynx in Poland. During 2007-2011 he conducted a PhD project on the reproduction of red deer Cervuselaphus at different levels of habitat productivity, population density, mortality and climate conditions in three woodlands of north-eastern Poland. His current scientific intersetsfocuse on the space use and habitat selection of moose in Biebrza and Polesie National Parks (eastern Poland).
International experience
2014: Institute for Biological Problems of Cryolithozone, Siberian Division, Russian Academy of Sciences, Yakutsk, Republic of Sakha, Russian Federation, 2 weeks
2013: Russian Research Institute of Game Management and Fur Farming, Kirov, Rosja, 2 weeks
2010: Zoological Society of London, UK (3 months), Marie Curie Fellowship in Bioresc Project
Research projects
2017- 2023,European Food Safety Authority (EFSA): "ENETWILD - Wildlife: collecting and sharing data on wildlife populations, transmitting animal disease agents"
2014 -2017, Phylogeography and genetic diversity of European roe deer (Capreoluscapreolus) in Northern, Central and Eastern Europe
2009-2014, Roe deer (Capreoluscapreolus) - Impact of landscape structure on population genetics
2008 - 2011,Red deer (Cervuselaphus) - The influence of habitat productivity on fecundity and ability of deer to compensate losses caused by predation and hunting