Bogumiła Jędrzejewska
Academic title:

Professor
Position:

Professor
Unit:

Biogeography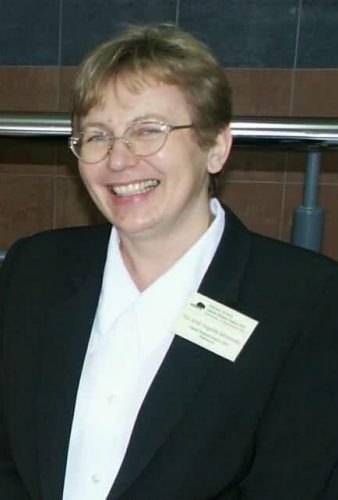 Education and scientific degrees
Professor: 2004
Habilitation Thesis: 1999, Warsaw Agricultural University, Forestry Faculty, Warsaw
PhD: 1991, Warsaw Agricultural University, Forestry Faculty, Warsaw
1991 - Certificate of Proficiency in English, Cambridge University
MSc: 1985, Warsaw Agricultural University, Forestry Faculty, Warsaw
Research profile
Studies in animal ecology (predator-prey relationships, population regulation), forest ecology and conservation biology. She is the author of one scientific book and 80 papers and articles. Recent studies on: (1) the impact of large herbivores (mainly red deer) on forest regeneration in the oldgrowth and secondary stands; (2) factors shaping the fluctuations of small rodents in the European temperate zone; (3) biogeographic variation in life habits of European vertebrates (mainly mammals and birds). Has been very active in the national campaigns for nature conservation. B. Jędrzejewska is an Associate Editor of Acta Theriologica and a supervisor of PhD students.
International experience
1984 - 5-month research training at the Canadian Wildlife Service, British Columbia, Canada
Invited lectures and seminars at the Universities of Helsinki and Jyvaskyla (Finland), Oslo and Bergen (Norway), Lund and Orebro (Sweden). Invited lectures and plenary lectures at the 7th Int. Theriological Congress, Mexico (1997), 2nd Int. Symp. Physiology and Ethology of Wild and Zoo Animals, Germany (1998), and convenor of the symposium at the 3rd European Congress of Mammalogy, Finland (1999)
Additional functions
Vice-Chairman of the Scientific Council of Białowieża National Park
Member of the National Council for the Protection of Nature
Membership and Awards
1993 - Award of the Department of Biological Sciences of the Polish Academy of Sciences (for the publication: "Predation on rodents in Białowieża Primeval Forest, Poland" - Ecography 16: 47-64, 1993).