Katharina Kasper
Stanowisko:

doktorantka
Zakład:

Ekologii Populacji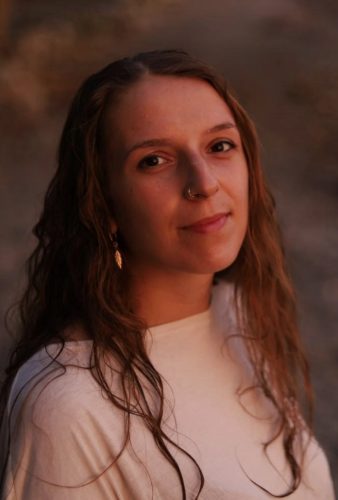 Edukacja i stopnie naukowe
2021: M.Sc. 'Ecology and Evolution'; Goethe-University Frankfurt; Institute of Ecology, Diversity and Evolution; Germany. Thesis: 'Density and life-history of the Sunda clouded leopard Neofelis diardi in the Deramakot Forest Complex, Sabah, Malaysia.'; Leibniz Institute for Zoo and Wildlife Research, Berlin, Germany.
2018: B.Sc. 'Biology'; University of Cologne; Faculty of Mathematics and Natural Sciences; Germany. Thesis: 'Wildlife trade in the Khammouane Province of Laos in the rainy season: reptiles and amphibians'; German Corporation for International Cooperation & Cologne Zoo, Germany.
Profil badawczy
My research focuses on coexistence scenarios of wildlife and humans according to behaviors, population dynamics, and interdisciplinary considerations. For my PhD at the Mammal Research Institute PAS in Białowieża, I use remote observation technologies to understand changes in wolf ecology in response to human interactions in European shared 'landscapes of fear'. I am also interested in biodiversity conservation and management, particularly in Southeast Asia.
Doświadczenie międzynarodowe
since 2022: research fellow, Mammal Research Institute PAS, Poland.
2022: freelancer in camera-trap data analyses, Re:wild, USA.
2022: associate in conservation communication, Durrell Wildlife Conservation Trust, Saint Lucia.
2022: intern in large carnivore monitoring, Frankfurt Zoological Society, Ukraine.
2021-22: intern in mammal monitoring, Bavarian Forest National Park Administration, Germany.
2021-22: student assistant in biodiversity data management, Leibniz Institute for Evolution and Biodiversity Science / Natural History Museum Berlin, Germany.
2019-20: student assistant to the directorate general, Senckenberg Society for Nature Research / Natural History Museum Frankfurt Main, Germany.
2020: intern in movement ecology, University of Potsdam & BioMove DFG Graduate School, Germany.
2019: intern in biodiversity conservation management, Pt. Rea Kaltim Plantations Conservation Department / Yayasan Ulin, Indonesia.
2019: student project in macroecology, Senckenberg Biodiversity and Climate Research Center, Germany.
2019: volunteer in wildlife rescue and rehabilitation, Alturas Wildlife Sanctuary, Costa Rica.
2018: intern in illegal wildlife trade assessment, Khammouane Provincial Agriculture and Forestry Office, Laos.
2018: intern in behavioral ecology, Eötvös-Loránd-University, Hungary.
2017: student project in forest ecology, University of Cologne, Germany.